Because it's student travel season, we thought it might be helpful to remind trip leaders and teachers of a few items we recommend that students shouldn't bring on their educational field trips.
1. New Shoes
Because most of our school groups and trip leaders want to see and experience as much as possible while traveling, most days are filled with activity from morning 'til night. In many destinations students walk between venues, hike on trails, participate in guided walking tours and travel on multiple modes of mass transportation that require transfers that may involve going to a station a block or two away.
Heels, uncomfortable shoes or new shoes are definitely not recommended. Either tennis shoes, hiking shoes or a comfy pair of walking shoes are the best choices for students. Flip flops and sandals are great for the pool and beach but could potentially cause trouble for feet on long walks.
2. A Significant Amount of Cash
Students can misplace or lose their backpacks, wallets or purses on trips.  If there is cash in their wallets or purses it can be difficult to recover. Because kids are kids and will always be distracted or too busy to watch belongings on field trips, we recommend that parents obtain prepaid travel credit cards or add their children 18 years or older to their credit card account as authorized users and only send a small amount of cash with their children on trips. 
3. Large Backpacks
Another recommendation for student travelers is to bring a small and light backpack for day trips and carry-on transportation. Many of the venues students will be visiting require security checks of bags upon entry so the smaller the better. The less you have in your bag will mean quicker processing and a faster entrance.
Multiple handy pockets and organizers are helpful for students. Comfortable, padded straps and a ventilated back panel with support is recommended as well. Water-resistant coating can save contents in the case of spills. Versatility can be a bonus so if kids don't want to carry a backpack. Some packs come with detachable harnesses and an optional shoulder strap that creates a duffel bag!
4. Filled Water Bottles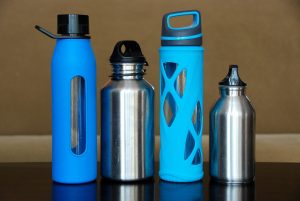 TSA will not allow filled water bottles to pass through the airport carry-on screening checkpoint area. We recommend that students bring an empty water bottle or plan to purchase a retail bottle of water after passing through the airport checkpoint to take on the plane.
Hydration is important and students having their own water bottles on the plane will allow them to drink when they want and not have to use plastic cups provided by the airline. Most popular types of water bottles include stainless steel which will keep cold drinks cold and hot drinks hot, infuser bottles that come with baskets so water can be flavored with herbs, fruit or teas, foldable bottles are the best and compact if space is a concern and lastly, glass bottles with silicone sleeves are great for folks concerned with plastic and BPA exposure.
5. Full Size Toiletries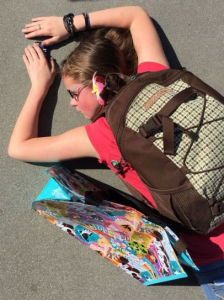 Unless your student is going to check their toiletries in their luggage at the airport we recommend that students bring travel size toiletries on their trip. Many students worried about losing their luggage choose to carry on toiletries.
TSA rules state that each passenger may carry liquids, gels and aerosols in travel-size containers that are 3.4 ounces or 100 milliliters. Each passenger is limited to one quart-size bag of liquids, gels and aerosols. Common travel items that must comply with this 3-1-1 liquids rule include toothpaste, shampoo, conditioner, mouthwash and lotion.
Packing only travel sized toiletries also allows for less weight a student has to carry with them, whether packed in checked luggage or carry on. Most trips are limited to no more than two weeks which makes travel sizes viable. Students can always buy replacement or additional toiletries on the road if needed.
Ready to start planning your educational or performance tour? Take a look at some of our sample itineraries and book now!
Sources: