Known as the Emerald City, Seattle is a popular destination because of its diverse geography, easy-going culture, and rich history. Boasting numerous festivities celebrating music, food, film, and more, we're certain your students will enjoy an informative and entertaining field trip to Seattle.
Additionally, Seattle is a special place for your performing students given its internationally recognized music scene. Many music geniuses, such as Jimi Hendrix, Nirvana, Sir Mix-a-Lot, Death Cab for Cutie, and Odesza, have come from this region. The musical and cultural story surrounding Seattle is sure to inspire all.
Our student performance tours allow you to fully immerse yourself in Seattle's history and culture. Contact us today to start planning a memorable trip meeting all your students' desires.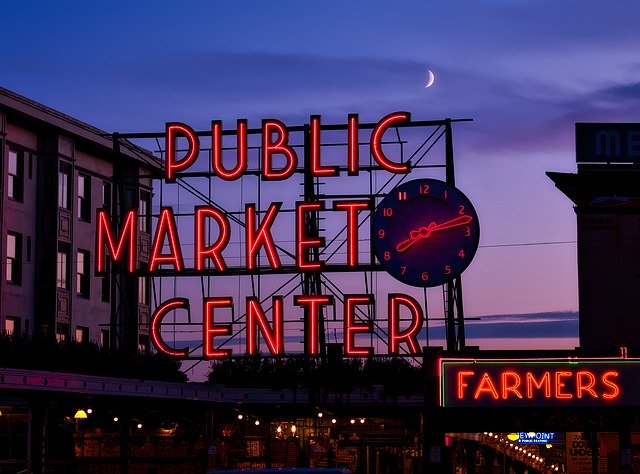 Visit Seattle with Educational Discovery Tours
Pikes Place Market
Pikes Place Market is one of the oldest public farmers' markets operating year-round. Located on a steep hillside overlooking Elliot Bay, you can enjoy local produce, fresh seafood, quality meats, specialty shops, well-known restaurants, and artisan shops. Pikes Place also offers family entertainment, street performances, and events to entertain you all day long.
Home to the First Starbucks
You can find the first-ever Starbucks location in the heart of Pikes Place Market. Currently under historic protection, you can experience a true blast from the past. The building's signage has been preserved for over 50 years and you get a chance to see the company's original logo. This 1,000 square foot store showcases vintage fixtures in a layout that reminds you of Starbucks' original function, selling quality coffee beans.
Seattle Underground Tour in Pioneer Square
Located in Pioneer Square, Bill Speidel's Underground Tour offers a guided subterranean excursion of the ruins buried after The Great Seattle Fire of 1889. This humorous and informative 75-minute tour begins beneath Doc Maynard's Public House. After exploring the house, each guest ends up in Pioneer Square, Seattle's birthplace.
Skyview Observation Deck
Skyview Observation Deck gives you an exclusive opportunity to view a 360-degree panorama of Seattle from 902 feet above the ground. Located on the 73rd floor, Skyview Observation Deck takes you higher than the famous Space Needle showcasing the best views the city has to offer.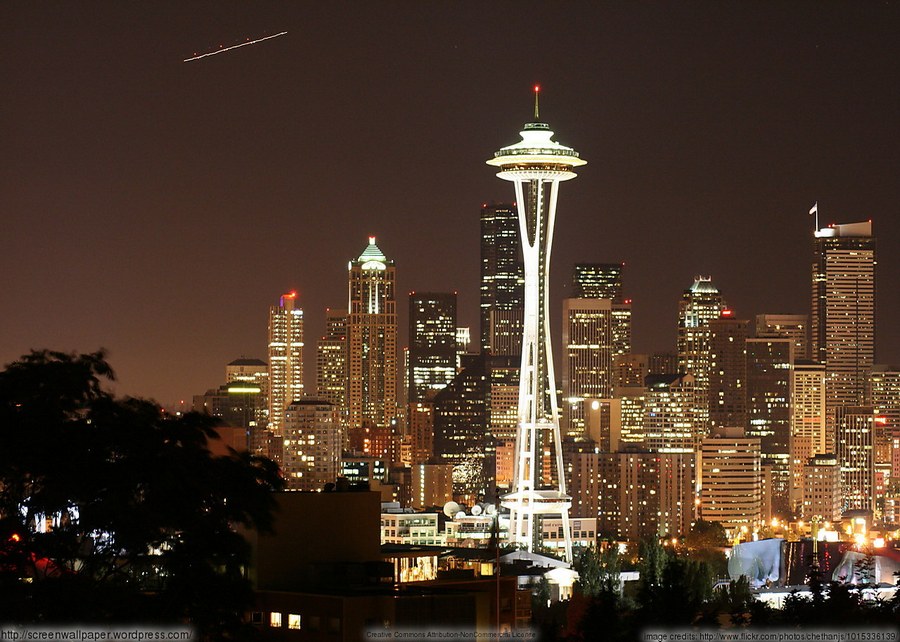 Benaroya Hall
Seattle's Benaroya Hall, home to the Seattle Symphony,  is an architectural delight.Taking up an entire city block, and featuring a variety of public and private events, it is the cultural center of downtown Seattle. Benaroya Hall has been prosperous due to its adaptability which is present with the auditorium's most recent addition, Soundbridge Seattle Symphony Music Discovery Center, a musical learning center.
Museums of Seattle
Seattle is home to a variety of museums offering an educational and cultural experience for everyone. The Boeing Museum of Flight, Living Computers Museum, as well as the Museum of Pop Culture which features the Science Fiction and Fantasy Hall of Fame are just a few of the most popular attractions.
You are sure to learn all about the socio-cultural history of the region, with museums focused on a wide range of subjects.
Chihuly Garden and Glass Museum
Seattle native, Dale Chihuly, is a world-renowned glass artist celebrated for several of his installations across the world. Located within walking distance of the Space Needle, this museum is a must-see when in the area. There are eight breathtaking galleries, but the most stunning is its Glass House structure. The movement of the sun interacts with a 100-feet long suspended sculpture giving it a variety of perspectives to enjoy throughout the day.
The Museum of Pop Culture (MoPOP)
MoPOP wows you before walking through its doors. Designed by Frank O. Gehry, this creative institution offers three floors of eye-catching exhibitions and displays. Some of the most famous exhibits offered to music lovers focus on rare items, clips, and photos, providing you with a deeper understanding of artists' lives like Nirvana, Pearl Jam, and Jimmi Hendrix. This museum is sure to captivate your interest with their multimedia installations that offer an immersive Rock n Roll experience.

Experience Seattle Performance Tours
Take your band, choir and orchestra students on a Seattle Performance Tour hosted by EDT. We'll develop an itinerary that shows you and your performing students  the best of Seattle while embracing all of its culture and history. Plan your Seattle Performance Tour today!