Celebrate Grad Night with your students and friends at Northern California's most amazing amusement parks and attractions. Educational Discovery Tours has put together some of Northern California's best celebration hot spots for your high school graduation trips. Santa Cruz Beach and Boardwalk, Six Flags Discovery Kingdom, California Great America, San Francisco Giants/Oakland A's games and Pier 39 are just a few ideas. Contact our Grad Night planning experts to help you create an event that your Seniors will never forget.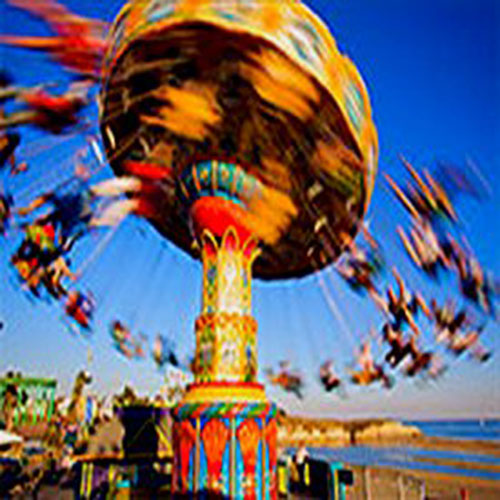 Santa Cruz Boardwalk
Discovery Kingdom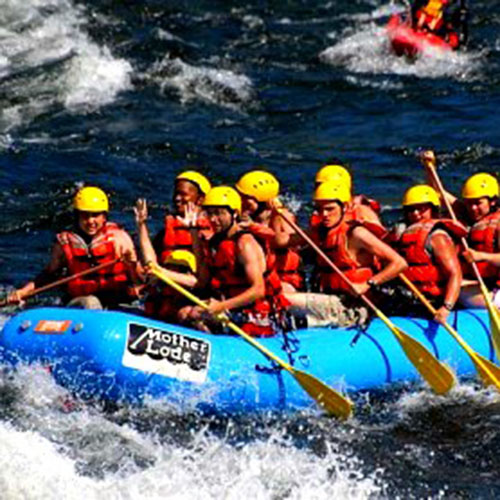 River Rafting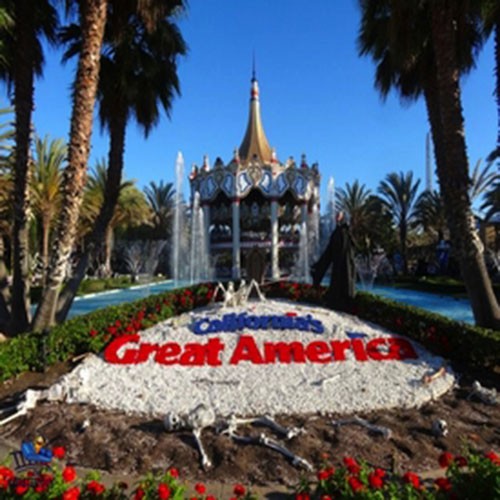 Great America
Don't know which location or activity to choose? No problem! We'll help you make your decision based on the number of senior travelers, your budget and dates. Once you and your students identify the destination of your school's grad celebration, we will put together all of the aspects of the trip such as meals, lodging, transportation and theme park access.

It is always a priority for Educational Discovery Tours to ensure the safety of your students, this is why we have an onsite Educational Discovery Tours representative traveling with your group 24/7. In addition, you will be provided with a toll free 800 number that is answered 24 hours a day, in case of an emergency and for any questions you have while celebrating your seniors graduation.
Most Popular Grad Night Locations...

Six Flags Discovery Kingdom
California's Great America
Santa Cruz Beach Boardwalk
Rafting on the American River
SF Giants/Oakland A's Baseball game
Dinner Cruise on San Francisco Bay
San Francisco Pier 39
Where To Celebrate...

Six Flags Discovery Kingdom
Unique amusement park that offers adventures for everyone. Continuously running, animal and wildlife shows let you get up close and personal with a wide variety of animals. For thrill seekers, you will find some of the tallest, fastest, wildest rides in the country at Discovery Kingdom.

Santa Cruz Beach Boardwalk
The original beach with arcades and roller coasters has now become a graduation favorite. Overlooking the Pacific Ocean, the Beach Boardwalk provides an unforgettable and fun-packed theme park for students. Warm sand, cool surf and hot rides. Ride the world-famous Giant Dipper Roller Coaster. Other attractions include miniature golf, laser tag, and a variety of rides for everyone.

California's Great America
Centrally located in the Bay Area, California's Great America provides an awesome celebration destination for graduating students. With its intense rides and overwhelming attractions, Great America will spin you out of control!

Bay Area Baseball
Don't forget your glove! Watch some of America's favorite baseball teams at the Oakland Collesium or AT&T Park. Educational Discovery Tours can put together a group package and put all of the students in the same seating area for a fun baseball game graduation celebration.

San Francisco's Pier 39
Shopping, food, IMAX theater and more! The attractions are endless at San Francisco's Pier 39. A memorable experience that will captivate students with awe. There are several other San Francisco highlights available such as Alcatraz, Exploratorium, A Hornblower Dinner Cruise on the bay, Fisherman's Wharf and more
Graduation Celebration Travel Can Include...

Round trip air transportation
Motorcoach while touring
Hotel accommodations
Breakfast, Lunch and Dinner
All admissions and taxes
24-hour-a-day Trip Leader
A souvenir trip DVD for each traveler