California's second largest city is renowned for its idyllic climate, seventy miles of pristine beaches and a dazzling array of world-class attractions. San Diego's music and arts scene is booming, with a number of different world class venues open daily. Balboa Park, famously known across the United States, is home to fifteen museums, numerous art galleries, peaceful gardens, the Tony Award winning The Globe Theater and the renowned San Diego Zoo. Plan your San Diego performance tour with Educational Discovery Tours today!
Balboa Park
Balboa Park is the largest urban cultural park in the United States, spanning over 1,200-acres of San Diego. It houses several natural vegetation zones, greens belts, gardens, walking trails, museums, theaters including The Old Globe Theater, and the world famous San Diego Zoo. What originated as a small public recreation area for the residents of San Diego, quickly grew to become much, much more than that. 
First called the "City Park", this popular region consisted mostly of open space that served as the home to native wildlife such as bobcats, snakes and wildflowers. While there were some plant species growing in this region, there were no native trees growing in San Diego. Thanks to Kate Sessions, an american botanist, the area now houses over 1,500 species of plants and trees. And in 1910 the "City Park" was renamed in preparation of the World's Fair which San Diego hosted in 1915 and 1935. The park was named after Vasco Nuñez de Balboa, a Spanish explorer who led the first European expedition to the Pacific. The Panama-California International Exposition was held at the World's Fair and ultimately garnered San Diego its popularity and recognition. Here, you can expect to learn several interesting facts about San Diego's history such as it's use as a naval base during World War II, and more in-depth information regarding Balboa Park and all of its attractions. 
The San Diego Zoo, which is located within the famed Balboa Park, is considered to be one of the world's largest and most popular zoos. It houses more than 3,500 animals of over 650 species and subspecies. One of the San Diego Zoo's most unique features is that it's one of the only zoos in the nation that harbors giant pandas. The zoo also has a unique design which accommodates the animals with features including lush landscaping and foliage, and canyons and mesas. The zoo also accommodates its guests by providing specific kid-friendly areas, various restaurants and cafes, and offers several learning opportunities through the use of wildlife and conservation related activities. Here, you'll get to learn all about the various animals, habitats, and conservation methods which can be found all throughout the zoo.
The Old Globe Theater
The Old Globe Theater is also found within Balboa Park and serves as a historical landmark in San Diego. It was built in 1935 for the second World's Fair hosted by this California city, and it was called the California Pacific International Exposition. One of the most notable features of The Old Globe Theater is that it was modeled after Shakespeare's Old Globe in London, England. It was at The Old Globe Theater in San Diego that guests were able to watch abridged versions of Shakespearean plays throughout the duration of the 1935 World's Fair. Since it's initial opening, The Old Globe has continued to produce 15 mainstage performances annually. Notably, The Old Globe has accommodated many nationally acclaimed artists, designers, directors, and playwrights in the theater industry. Several of the Globe's productions have gone on to play Broadway and Off Broadway and have received 13 Tony Awards throughout it's time. With the help of these awards, The Old Globe Theater and San Diego's rich cultural history have gained world-wide attention. Here, you can learn about several of Shakespeare's popular plays, and will have the opportunity to see a live performance just as they did in 1935!
USS Midway Museum
This unique museum is actually a retired, historical naval aircraft carrier called the USS Midway which was turned into a museum and then set in downtown San Diego at Navy Pier. The USS Midway Museum provides a special experience to visitors on a San Diego performance tour due to its extraordinary history. By seeing the exhibits within the naval aircraft carrier firsthand, you're able to see what life was like for the sailors who lived and worked there! With over 60 restored exhibits for students to explore, this museum is a great place to spend the day and learn all about carrier aviation. Visitors are able to see hangar decks, flight decks, below decks, and an aircraft gallery which houses over 30 restored naval aircrafts. Students are also able to perform here, allowing them to be part of the history and wonder of the ship. You won't want to miss out on seeing all that the USS Midway Museum has to offer, and best of all, it's located directly on the ocean!
Belmont Park
Belmont Park is an amusement park and boardwalk which is conveniently located directly on San Diego's beachfront. The park opened on July 4, 1925 as the Mission Beach Amusement Center, and has been providing families with fun roller coaster rides, restaurants, shops, and entertainment ever since. The Belmont Park is a great stop on your San Diego performance tour because it has something fun for everyone to enjoy and even offers some interesting history students can learn about. Whether your group wants to splurge on some local San Diego merchandise or is ready to play some games and ride some roller coasters, Belmont Park has it all. And the best part is the ocean being just steps away!
Holiday Bowl
The Holiday Bowl, which is held in November in San Diego, is a post-season NCAA Division I college football bowl game that has been played annually since 1978 at SDCCU Stadium in San Diego, California. During this time, San Diego hosts the Holiday Bowl Parade where performing students from all over come together to perform and participate in the parade! This is a great opportunity for students to join a performance and have fun in the process. If this sounds like something you or your class would be interested in, learn more by taking a look at our Holiday Bowl sample itinerary.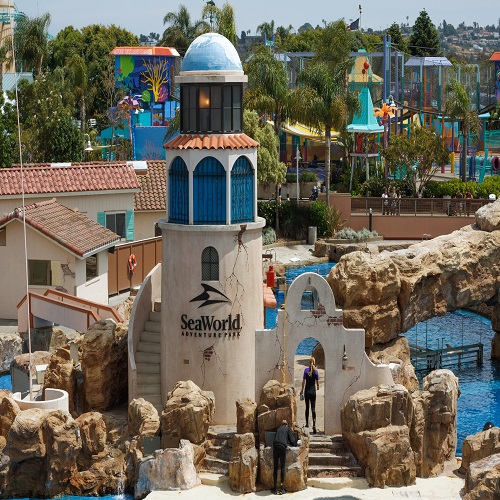 SeaWorld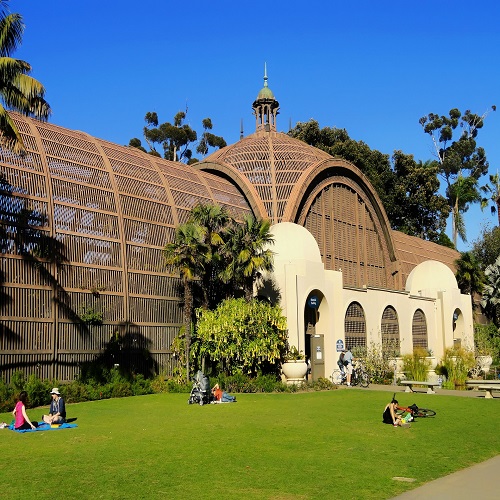 Balboa Park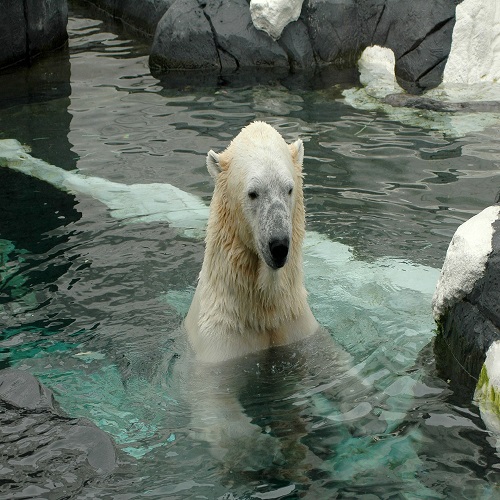 San Diego Zoo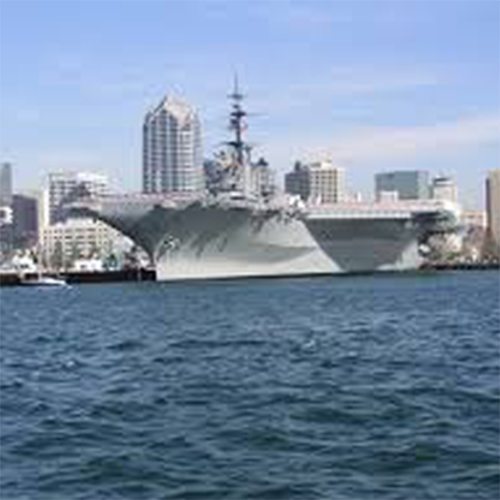 USS Midway
Performance Opportunities

Clinic at local College/University
Music Exchange with Local School
Various Festival opportunities and Parades
Public Performances, examples:

USS Midway Museum
Horton Plaza
Seaport Village
Cal State University San Diego
Activities and Sightseeing

Old Town
Cabrillo National Monument
Sea World
Harbor Cruise
The Globe Theatre
Balboa Park
San Diego Zoo
Coronado Island