School Trips to Yosemite and Sequoia
"Yosemite Valley, to me, is always a sunrise, a glitter of green and golden wonder in a vast edifice of stone and space."
~ Ansel Adams
Yosemite National Park is located in California's Sierra Nevada mountain range. Widely known for its scenic vistas, hiking and rock climbing, giant Sequoia trees and iconic waterfalls, the park was made famous by the visits of many early naturalists such as Theodore Roosevelt, John Muir, Ansel Adams and Mark Twain.
Favorite Activities
Educators' most-requested Yosemite National Park tours include activities like:
Yosemite valley tram tour
Valley bicycle rentals and trails
Yosemite Falls hike
The Mist Trail hike
Merced River rafting
Yosemite Majestic Hotel
Visit to Sequoia National Park
Giant Forest Museum tour
Grant's Grove visit
If you're interested in taking your students on a school trip to Yosemite or a Sequoia and Yosemite National Parks tours, review our itineraries below to learn more about our suggested trip highlights!
Scenic Vistas
Waterfalls
Giant Sequoias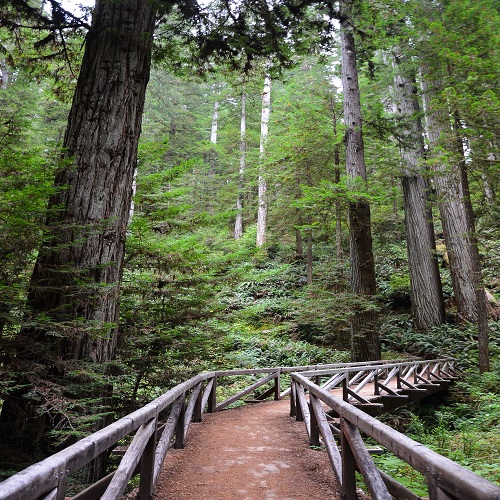 Hiking
Activities and Sightseeing

Valley tram tour
Hiking
Merced River rafting
Bicycling
Photography
Yosemite Majestic Hotel Breakfast
Giant Forest Museum
Grant's Grove