Welcome to Chicago!
The "Windy City" is one of the most popular destinations for tourists in the country. Chicago is the third largest city in the United States and the state's largest city. The city is filled with different cultures that are seen through restaurants, clothing shops, music, and religious buildings. Chicago is also known for its large amounts of creativity in arts, architecture, and business. There is so much to explore like city's amazing architecture, museums, sports, food, and more! Here are 4 places on a Chicago performance tour that just can't be missed!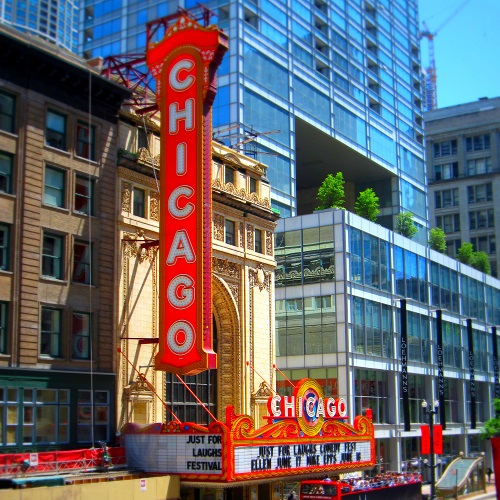 #1 Shedd Aquarium
The Shedd Aquarium allows guests to encounter belugas and bluegills, stingrays and sturgeons and more! Alongside having a number of animals to visit and exhibits, Shedd protects endangered species and their habitats as well as rescuing and rehabilitating wildlife in need. Shedd Aquarium puts you face to face with a number of animals from around the world and lets you "look nature in the eye".
#2 Wrigley Field
Built in 1914, Wrigley Field has been captivating baseball fans for more than 100 years! It's also the second-oldest ballpark in the majors. Wrigley is home to the MLB team the Chicago Cubs. The field has also hosted other teams such as the NFL Chicago Bears and even hosts concerts! Wrigley hosts off-season tours where you can tour the visitors' clubhouse, the Cubs' dugout, the field, and more! 
 #3 Lincoln Park Zoo
Located in the heart of Chicago, the Lincoln Park Zoo connects people with a free and family-oriented wildlife experience. Despite being surrounded by skyscrapers, the Lincoln Park Zoo allows guests to fully immerse themselves in the world of wildlife. In addition, the Lincoln Park Zoo also operates one of the largest zoo-based conservation and science programs in the country. 
#4 Cloud Gate
Cloud Gate, or better known as the Bean, is one of the world's largest permanent outdoor art installations and was the first public outdoor work installed in the U.S. The Bean reflects the beautiful Chicago skyline that can only be appreciated in-person. You'll find the Bean is the perfect photo opportunity for your trip touch!

Your Chicago Performance Tour Awaits!
It is time to start planning your Chicago performance tour! Educational Discovery Tours is here to help you develop an itinerary that helps you explore everything that Chicago has to offer. There is so much more than the 4 places mentioned above and you can guarantee you'll be busy your whole trip! Get your trip started with a free quote today!