As K-12 and universities are back in full swing, the last few months of 2021 are a good time to start thinking about travel plans for 2022.
Educational Discovery Tours, or EDT, has been a provider of educational student travel for over 42 years, helping educators plan school trips and travel programs for students. EDT works with teachers to build an educational student travel experience that supports your teaching agenda.  If your goal is for your students to learn the history of a city or country firsthand, perform live with their ensemble, or celebrate their graduation at your students' dream destination, EDT will take care of all the details to make it happen. Check out the various types of student travel programs and begin planning your dream trip today!
There are several benefits to planning early for your educational tour, one of the most important being affordability. Oftentimes, hotels and activities offer discounted rates to groups that book well in advance of their selected trip dates; traveling during low-peak periods can also lower package pricing for groups. Beyond actual pricing, families take advantage of a longer payment schedule with lower monthly payments.
EDT will work with you to help clarify and understand your goals, and then create a matching itinerary to enrich those lessons learned in the classroom.
Our Informative, Interactive, and Fun Educational Tours
Educational Discovery Tours offers a variety of specially designed student tours that focus on Education, Performing Arts, and Special Events. Our most popular trips include:
California History Tours: Designed specifically so 4th grade teachers can bring classroom history of California to life for their students, student travel groups are given the opportunity to learn through highly interactive experiences about the most important figures, institutions, and time periods of the Golden State. Students who participate in the California History Tours will visit the Sacramento State Capitol Building and experience the government in action, learn about the impacts of the Transcontinental Railroad and how it connected the nation, travel back in time to the Gold Rush, and pan for their own gold with EDT's certified geologist! 


Student Performance Tours: Whether your specialty is band, choir, theater, or dance, EDT will craft a tour itinerary to help you accomplish your goals. Our student performance tours can feature public performances, master classes, festivals, parades, competitions, or whatever you would like, so you and your students will experience a blend of music and memories on an unforgettable trip! EDT offers performance tours to our most popular U.S. cities and international destinations, giving students the opportunity to visit far and away locations they have always dreamed about.
Washington D.C. and East Coast Tours: The East Coast of the United States has a myriad of cultural, artistic, architectural, and historical destinations offering limitless opportunities. Philadelphia, Boston, and Washington D.C. all are fantastic destinations for students to learn firsthand about our country's history, government, and national landmarks. Further amplify your classroom history lessons and give students the chance to put faces to names, visit monuments and memorials they can actually walk through, and explore artifacts they can actually touch, on an educational tour tailored to your curriculum, objectives and your students' curiosity. Travel to world famous New York City to experience diversity, architectural wonders, pop culture, history and more! Explore more Washington D.C and East Coast Tours. 

Grad Night Tours: If you're looking for a special place to take the Class of 2022 after a very trying and unprecedented 2020 and much of 2021, EDT can help you create and have one of the most meaningful nights in a young student's life – Grad Night! We have sought out some of the most popular grad night tour destinations across the U.S. and will work with you and your students to ensure you live the experience that you have dreamed about! Disneyland and Disneyworld are top hits, along with amusement parks including Six Flags and Knotts Berry Farm. Visit Universal Studios Hollywood or spend the afternoon on the Santa Cruz Beach and Boardwalk, making it an endless summer. Just give us a call at 1-800-544-4723 and we'll make it happen. All you have to do is show up ready to have the graduation experience of a lifetime!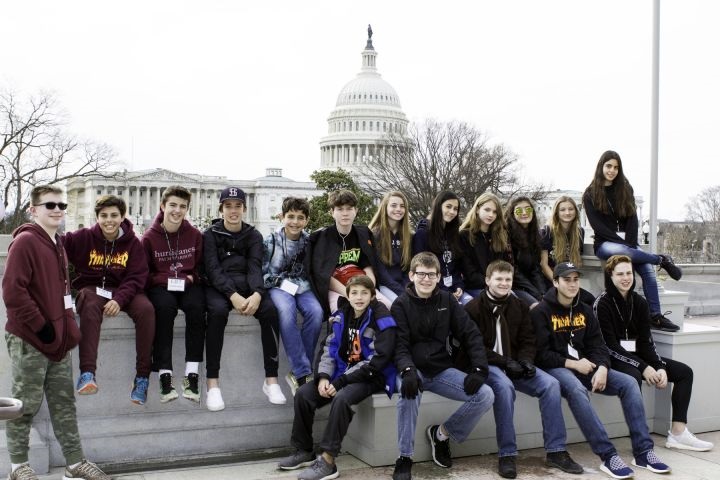 A Quick Guide To Planning Student Travel
At EDT, we are your travel experts, and will guide you through the process of planning and booking an educational student travel experience. For some of our top tips to prepare for your 2022 educational tour for your students or graduating classes, read our educator travel planning tips.
If you're ready to start planning your next educational tour for your students, contact Educational Discovery Tours today. We'll partner with you every step of the way to ensure you and your students have a relevant, informative, and enjoyable trip in the 2022 school year!