Norfolk/Virginia Beach, Virginia is the host of the most prestigious military parade in the United States, the Norfolk NATO Festival's Annual Parade of Nations! Over 100 parade units comprised of high school bands, US and international military bands represent each one of the twenty-eight NATO member nations. Traveling high school bands that participate in the parade also look forward to attending a performance of the Virginia International Tattoo, the world's most patriotic tattoo.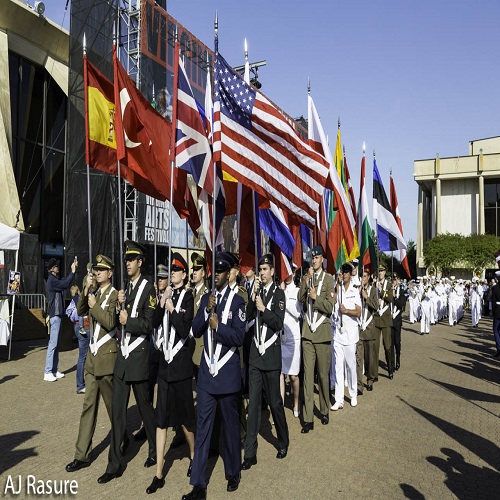 Busch Gardens is the backdrop for another performing opportunity in the Norfolk/Virginia area, the Music In The Park Festival. Bands perform and then have some fun in the park which includes an evening awards ceremony.
Other sight-seeing options include;
Touring the Naval Station Norfolk
A tour through the Cape Henry Lighthouse, built in 1792
A visit to the Military Aviation Museum
A Cruise on the American Rover sailing ship
Kayaking, sailing, fishing and crabbing at area beaches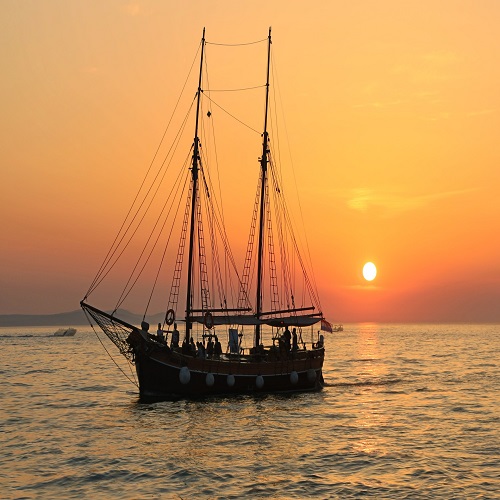 Groups that extend their stay in the area are well rewarded by traveling two hours to the Assateague Island National Seashore. Over 37 miles of pristine beaches, island pine forest and salt marshes are home to more than 300 wild ponies. The hope is to see these animals running free.
If you're interested in taking your band or choir students on a Norfolk/Virginia Beach performance tour, review our itineraries below to learn more about our suggested trip highlights!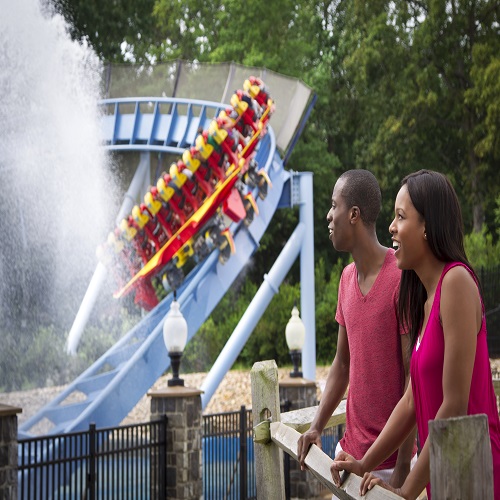 Busch Gardens
NATO Parade of Nations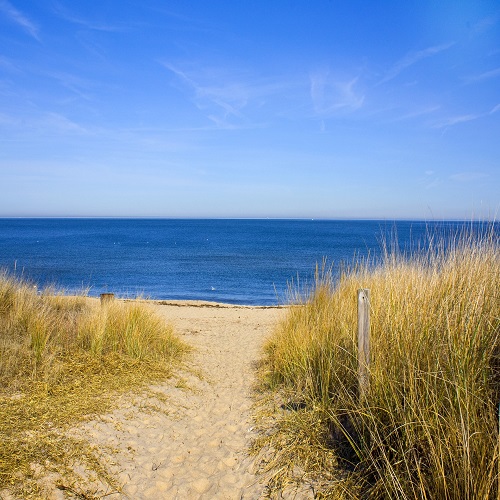 Virginia Beach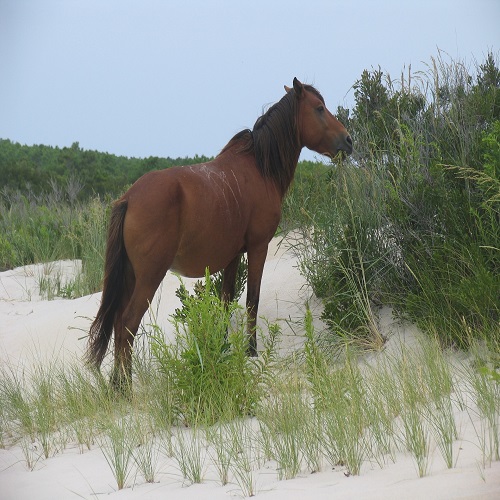 Assateague Wild Horses
Performance Opportunities

March in the Annual NATO Parade of Nations
Music Festivals
Public Performances
Music clinic with a local school
Scope Arena, Wells Theatre
Portsmouth Pavillion, Sandler Center for Performing Arts
Veterans United Home Loans Amphitheatre
Activities and Sightseeing

Naval Station Norfolk
Cape Henry Lighthouse
Military Aviation Museum
Busch Gardens
Assateague Island National Seashore
American Rover Sailing Ship Cruise
Beach Kayaking, Fishing and Crabbing